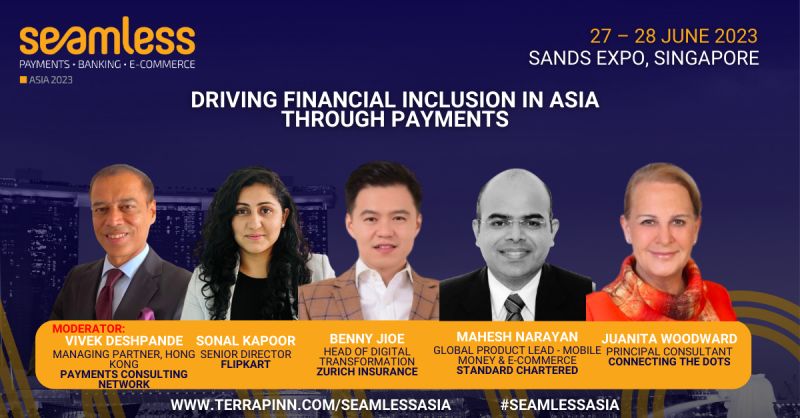 Exciting news! We're hosting a panel discussion on Driving financial inclusion in Asia through payments at Seamless Asia on 28 June at 16:15 SGT.
Our esteemed panelists include Benny Jioe, Head of Digital Transformation of Zurich Insurance, Sonal kapoor, Senior Director of Flipkart, Mahesh Narayan, Global Product Lead | E-commerce & Mobile Money of Standard Chartered Bank, Juanita Woodward, Principal Consultant of Connecting the Dots and will be moderated by Vivek Deshpande, Managing Partner, Hong Kong of Payments Consulting Network.
Each panelist will bring a unique perspective under the Payments Innovation theatre, and we can't wait to hear their insights and engage in a lively discussion. Register now to secure your spot and join us for an informative and thought-provoking conversation!
Register here: https://bit.ly/3jRwGyb
View agenda here: https://bit.ly/41QaV2P