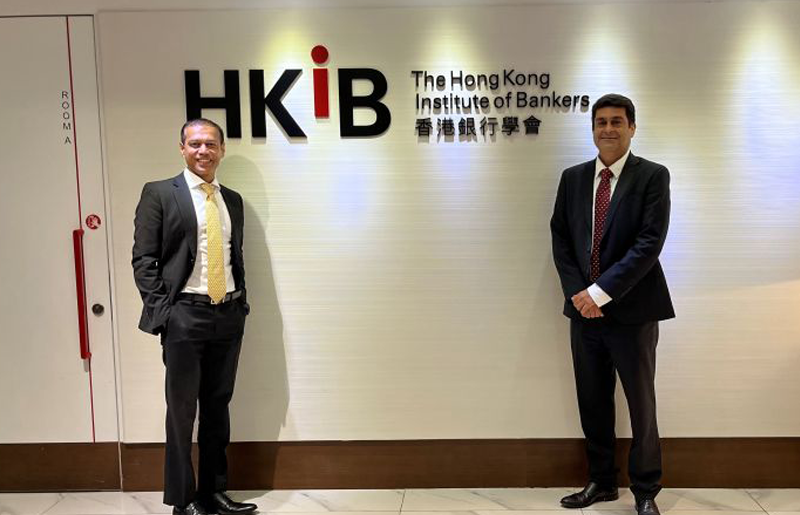 Finsight Global Consulting Limited delivered a 3 hour program on "The Future of Transaction Banking - Trends, Innovations and Opportunities" as part of the continuing education series by the The Hong Kong Institute of Bankers (HKIB).
The program, delivered by Vivek Deshpande and Rajat Mehta,  covered key trends shaping the future of transaction banking including open banking and APIs, instant payments, green banking, blockchain and other emerging technologies.
The objective was to help bankers from Hong Kong, Macau and Mainland China keep up to date with the latest innovations that are disrupting traditional transaction banking value chains. The topics also included a focused section on cross-border RMB settlement in the context of the intricacies of Cash Management in China and GBA-specific content.
It was a pleasure sharing our expertise and insights with the bankers in attendance. We hope the program provided practical knowledge and tools to drive business opportunities and growth in this rapidly evolving digital era.
We would like to thank the HKIB for inviting us to speak and to all attendees for an engaging and thought-provoking discussion. Special thanks to Carrie Leung, Phillip Kam, Kathy Chan, Chloe Zhou, and Eunice Li from the HKIB.
At Finsight Global Consulting Limited, we're committed to helping clients stay ahead of the curve by delivering the most up-to-date insights to our clients. We look forward to future opportunities to contribute to the continuous development of banking professionals in the region.
#TransactionBanking #BankingInnovation #FutureOfBanking #HKIB #Finsightglobalconsulting #BankingTechnology #bankingtrends